LI had no plans of going here and I'm not really the biggest fan of aquariums BUT NCT 127 went here when they had their concert for NCT Nation. It suddenly became a no-brainer for me to add it to my itinerary 😆.
After having lunch at Gyukatsu Motomura, we decided to take the bus since the walking is longer if we take the subway!
How to go to Kaiyukan area (the area is quite far) –
1. Ride bus 60号
2. Get down Tempozan Harbor Village
As soon as we arrived here it started to drizzle so we tried to look for the ship where 127 took their photo 😭.
While waiting for the rain to subside (surprise it DID NOT STOP), we stayed at the gift shop for the meantime.
I do group orders and sell on Twitter (now X) so I was hosting a super short and small group order from the gift shop! Some members posted what they bought and it was later revealed that everyone got the starfish plushie!
You can watch the two episodes here – episode 1 , episode 2.
Anyone can enter the gift shop even if you didn't visit the Aquarium!
I hid at Starbucks while I was posting everything and replying to people. Later, I found out that is where Johnny, Mark, Jungwoo, and Yuta sat 😆.
After having some coffee I told my friends we should head towards the Aquarium already! Plot twist though we were NOT ABLE to enter 😅.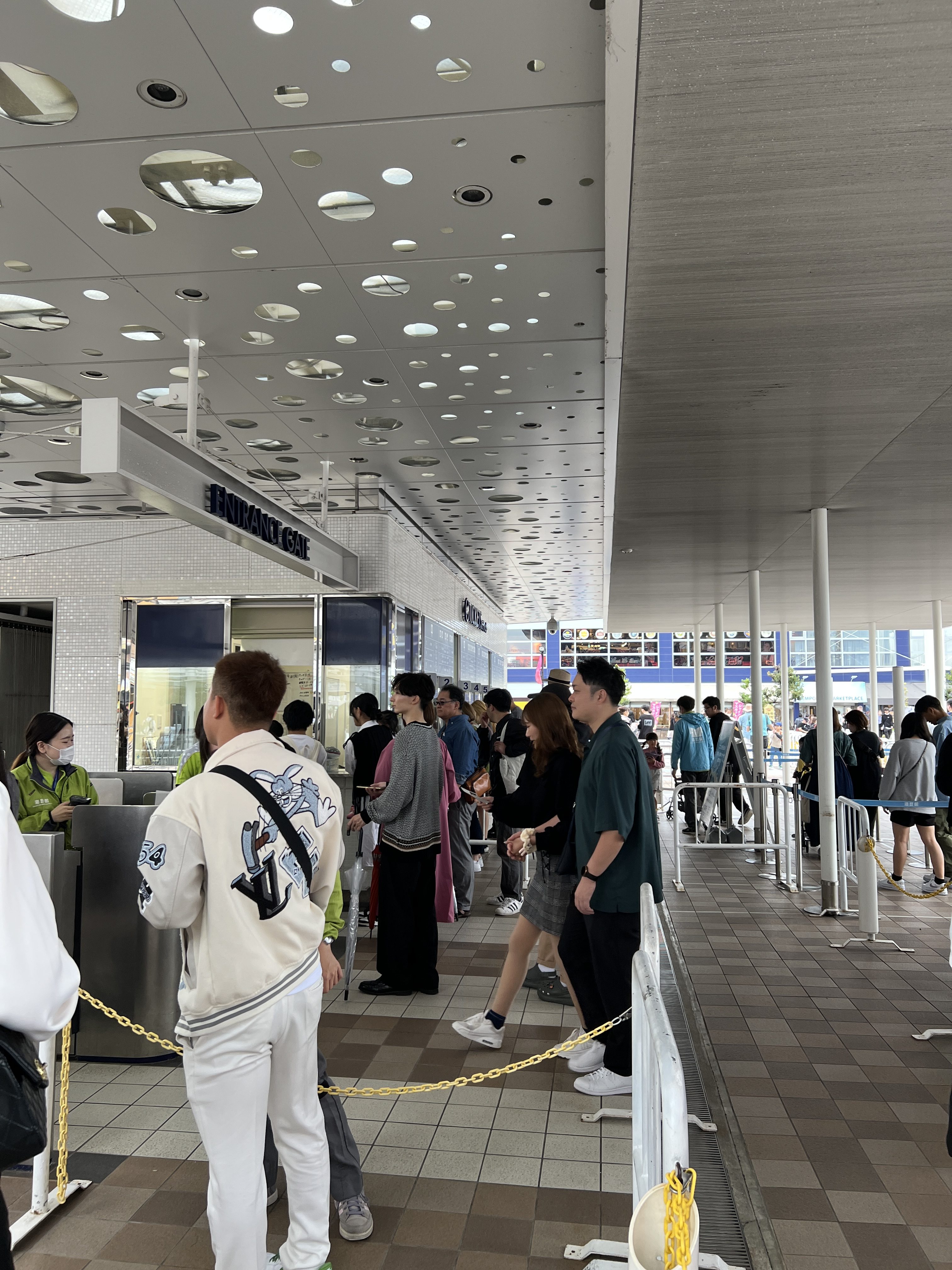 I told my friend about the situation and told me I should have booked tickets the day before well lesson learned! You can't find tickets from Klook so you have to buy them from their official website – https://webket.jp/pc/ticket/index?fc=00290&ac=0000. I'll update this post if I decide to come here again for the tickets!
Anyway, since aquarium plans did not happen, I decided to just head back to Starbucks and waited for a bit until I closed the super short and small group order for that area.
Since the aquarium was a failure, my friends and I decided to ride the Giant Ferris Wheel instead!
Got the tickets!
After, we followed the signs leading to the deck!
There are two choices for the cabin, either take the normal one or the see-through one. My friend has a slight fear of heights so we chose the normal one instead.
The rain was a bit strong as soon as we got in the cabin 😅.
We took some photos while we were inside!
This is one of the destinations for NCT Life in Osaka (episode 7) :
all photos were taken using an iPhone / Fujifilm X-T20 18-55 mm
Would I recommend this place though? Probably if you love aquariums or NCT 😆. Place is a bit far too so I'm not sure if I'll recommend this place if it's your first time in Osaka UNLESS again you love aquariums or NCT.
Watch my Osaka travel film here!
💚, R
---
Read about my other Osaka adventures